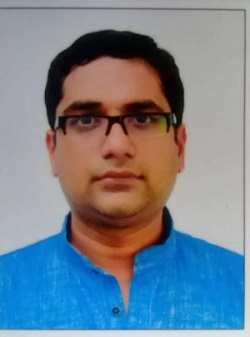 Sri Sunilkumar S
EDUCATION
| | | | |
| --- | --- | --- | --- |
| Name of Examination | Board/University | Year of Passing | % of Marks |
| CA-Final | I.C.A.I | 2008 | 52 |
| CA-PE-II | I.C.A.I | 2004 | 50 |
| DISA (ICAI) | I.C.A.I | 2012 | 75 |
| CS-Final | I.C.S.I | 2008 | 55 |
| CS-Inter | I.C.S.I | 2006 | 54 |
| MBA(HR) | Bharathiar University | 2016 | 56 |
| JAIIB | I.I.B.F. | 2010 | 54 |
| CAIIB | I.I.B.F | 2013 | 58 |
| MCOM | M.G. | 2004 | 63 |
| BCOM | M.G. | 2002 | 81 |
| Pre-Degree | M.G. | 1999 | 76 |
| S.S.L.C | Board of Public Exams | 1997 | 76 |
TECHNICAL QUALIFICATIONS
Type writing English higher
Type writing Hindi higher
Diploma in Software Applications covering MS-office and Tally
CA-Students Computer Training Course covering MS-office and Tally
MEMBERSHIPS
Fellow Membership in The Institute of Chartered Accountants of India(M.No.221419)
Associate Membership in The Institute of Company Secretaries of India(ACS 35376)
Membership in Indian Institute of Banking and Finance.(M.No.500097482)
ACHIEVEMENTS
Cleared all groups of CS-Final in first chance with 55% marks.
WORKING EXPERIENCE ( Around 10 years)
Joined Saju and Jayan, Chartered Accountants (Ernakulam and Dubai) as an Audit Manager on 01st August, 2008 and worked till 25th November,2009.( one year & 3 months).
Joined The South Indian Bank Ltd,Thrissur as Manager (CA) in the Secretarial Dept of the Bank on 07/12/2009 and worked in following Branches/Departments Viz:- ( 8 years)
HO Secretarial Dept,Thrissur (07.12.2009 to 28.05.2010).
Thrissur M.G.Road Branch, Thrissur( Business of around Rs.250.00 crores) ( from 29.05.2010 to 19.04.2014).
Ernakulam Aluva branch ( Business of around 250.00 crores)( from 28.04.2014 to 16.04.2016).
Ernakulam Kalady branch ( Business of around 160.00 crores) (from 18.04.2016 to 11.12.2017).
Joined Kerala State Beverages (Manufacturing &Marketing) Corporation Limited (A Govt of Kerala Undertaking), Trivandrum as General Manager (Finance) on 12.2017 and is working till date.


ARTICLESHIP
Completed Articleship in BALAN&CO (one of the reputed Chartered Accountants firm in Ernakulam) on Nov 2007 and worked till Jan 2008.

NATURE OF WORK DONE DURING ARTICLESHIP
Statutory Audit of various companies including Listed Company and Private Ltd
Tax Audit of various types of Companies and Partnership firms.
Led the Audit team during the last year of Articleship training for finalization Purposes.
Filed Income tax return of companies, firms and Sole proprietorship concerns.
Engaged in the Incorporation of the newly formed companies
Drafted Memorandum and Articles of the newly formed companies
Certification works
Internal Audit of various companies.
Mobile :-+(91)9895820068/Res :-+(91)484 2224272
Personal mail :-sunilsurya.2008@rediffmail.com