The first University in Kerala to receive A+ grade
Re-accredited by NAAC with A+ Grade
കാലടി ശ്രീ ശങ്കരാചാര്യ സംസ്കൃത സർവകലാശാലക്ക് ' നാക് ' ന്റെ A+ അക്രഡിറ്റേഷൻ
എ പ്ലസ് അക്രഡിറ്റേഷൻ ലഭിക്കുന്ന സംസ്ഥാനത്തെ ആദ്യ സർവകലാശാല
Learning Management SystemSSUS LMS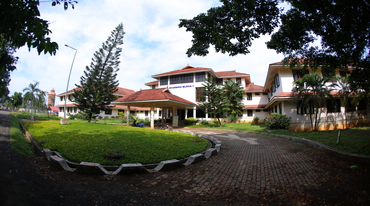 University at a Glance
The Sree Sankaracharya University of Sanskrit is one of the pioneering Sanskrit Universities in India in teaching, research and innovations. The University was established in 1993 in Kalady, Kerala. The foundational aims of the University is to impart knowledge in Sanskrit, other Indian and Foreign Languages, Social Sciences and Fine Arts.

Read More
VISION, MISSION AND CORE VALUES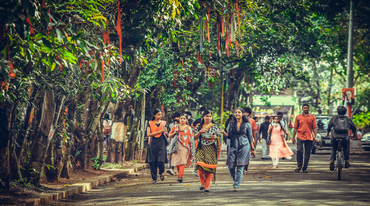 VISION
An abode of educational excellence where liberating knowledge is generated and productive dissemination is justified for self actualization and social transformation by moulding creative young researchers and critical thinkers for the practical world with right attitude adequate knowledge and scientific temperament.
Read More
RESEARCH SCHOLARS MEET 2023
12,13,14 SEPTEMBER 2023
Locality & Region: Literature, History and Culture

Extended the deadline for submitting abstracts to May 31, 2023

PG ADMISSION 2023 - 24
Admission to the M.A , M Sc, M.S.W, MFA, MPES and PG Diploma Programmes 2023 Notification , PG Entrance Hall Ticket.
PG ENTRANCE RANK LIST PUBLISHED. All qualified candidates are requested to exercise their options to choose the centres of preference from 28.05.2023 by 3 pm onwards.The facility will be available upto 5 pm on 31.05.2023.



Admission to PG/PG Diploma Programmes under Project Mode Scheme 2023-24
Multidisciplinary Dual Main Master's in Disaster Management and Mitigation (DMM)


Post Graduate Diploma in Active Ageing and Wellness Rehabilitation

Post Graduate Diploma in Sanskrit Computational Linguistics ( PGDSCL)
Online
Application
Submission - Last date extended upto

05/06

/2023
STUDENT SERVICE PORTAL
Single Window for Various Services (Course Reg, Exam Reg , Results etc.)